Posted on February 10th, 2020
Hire The Right Contractor for the Project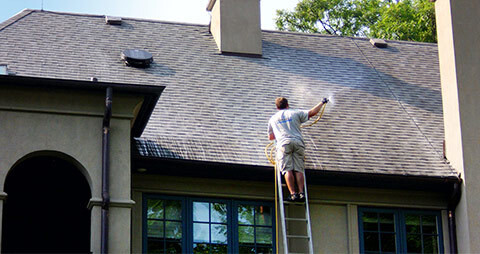 Are you weary of overpaying for a simple house washing or roof cleaning? Getting promised great results and long term guarantees that just seem too good to be true? How about the worry of using high pressure applications that can destroy your siding or expensive finishes, leaving you with a mess to clean up? Or even hiring a contractor that claims they're licensed, bonded, insured and qualified, but can't supply supporting documentation?
At JL Services Group, Inc. we won't over-promise or mislead you. Our investment in efficient, state of the art equipment and cleaning solutions allow us to offer competitive prices, while ensuring the results that you desire. We stand behind our work and offer satisfaction guarantees on house washes and roof cleanings.
Worried about using a high-pressure cleaning approach? Using 3000 psi is not safe on siding or roofing materials. In fact, these materials are not manufactured to withstand even a quarter of that pressure without causing irreversible damage that voids factory warranties. Hiring a qualified contractor who puts the needs of your house first provides peace of mind throughout the entire process.
Our endless hours of research, development, and devotion to offer the best results, customer experience, and long-term benefits, drive us to be one of the best in the industry. Seeing the smile on our customers' faces makes it all worth it! Using environmentally safe solutions, neutralizing products, and plant washes to protect landscaping and pets, leave your house looking sparkling clean and smelling fresh.
Hiring a qualified contractor to clean the exterior of your property is necessary and can be a pretty easy task. It pays to hire a qualified contractor to do it right the first time. Give JL Services a try – you won't regret it!
7 Point Inspections
Meet and greet customer – final review of work order
Electrical – lights, outlets and doorbells are all turned off or protected
Windows – closed and sealed correctly
Landscaping – proper protection with tarps and/or heavy pre-rising with fresh water
Pets and pedestrians – pets and pedestrians evacuated for safety
Gutters – properly secured to house and are acceptable draining locations
Cars – customer vehicles removed or protected
Why JL Services Group?
We are environmentally friendly while still using the best solutions on the market.
We protect our customer's landscaping, pets, and electrical systems during all cleanings.
We always take a low-pressure cleaning approach.
We are licensed, bonded and fully insured.