FLEET WASHING / MOBILE POWER WASHING
Fleet Washing Services / Mobile Power Washing
Maintaining a fleet of cars, trucks, trailers, buses, heavy equipment, farm equipment and other vehicles/machinery can be a difficult and daunting task. But hiring the right company to professionally maintain your fleet shouldn't be. With years of experience, state of the art equipment, the right chemistry and techniques, your fleet can be looking its best in no time, and you will save money!
Did you know that hiring an employee or employees to maintain your fleet can be much more expensive than contracting a company? Think about how long it will take for that one person or persons to clean your entire fleet – then think about how much you're paying employees per hour to do this work. When you include all the necessary equipment and solutions, things add up pretty quickly. With our process, we maximize efficiency while providing stellar end results!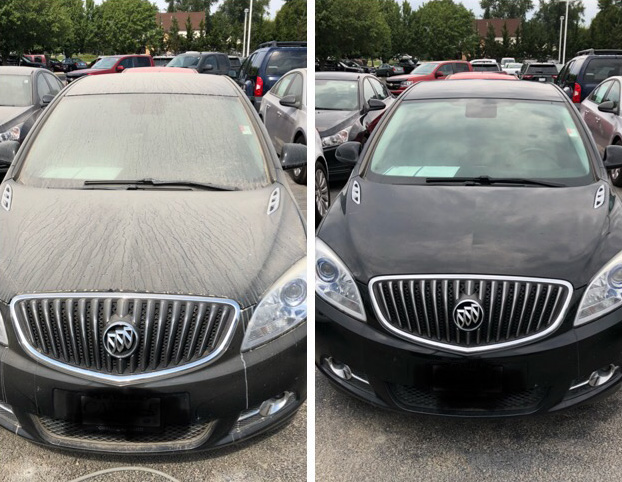 Why Maintain My Fleet?
This is a common question. What's in it for me? It's important to maintain your company image. Your overall perception can motivate the potential customer positively or negatively. Think about it – would you buy a dirty looking car on a car lot? Do you want to hire a sloppy, unkempt company? It puts a bad taste in your mouth. I'm pretty sure we can all say we would buy a nice clean car or hire a good looking, "well groomed" company that takes pride in their services. Company image is critical to any business, large or small.
Another reason why it's important to keep equipment and cars clean is to identify possible problems. If a car at a dealership is dirty or a trailer at a logistics company is covered in road film, it's hard to visually see these issues. If you can't identify these areas before they become a major problem, you can't save money or avoid the possibility of serious injury. As mentioned above, hiring employees internally will cost more than contracting a company. A professional, experienced fleet washing company will produce better results with lower overhead, with knowledge of the necessary equipment, science, chemicals and techniques. Regular routine scheduled washing is recommended and provides cost savings overall (weekly, bi-weekly, monthly) as vehicles that are cleaned more often require less time per wash.
Washing is usually mandated prior to DOT screenings because unclean vehicles cannot be properly inspected. For example, a hair line crack on the frame of your truck might not show up when covered with grease and grime but will after it is washed. Preventative maintenance washings on a routine basis could have prevented this by identifying these areas and addressing them before they got worse. This also protects you and other drivers on our roads and highways. It is highly recommended to keep your equipment clean to prevent minor problems from becoming major ones. Routine cleaning also helps prevent premature wear. Grimes, oils, greases and other contaminants attract moisture, which cause bare metal to rust, finishes to fade, and mechanical components from operating correctly.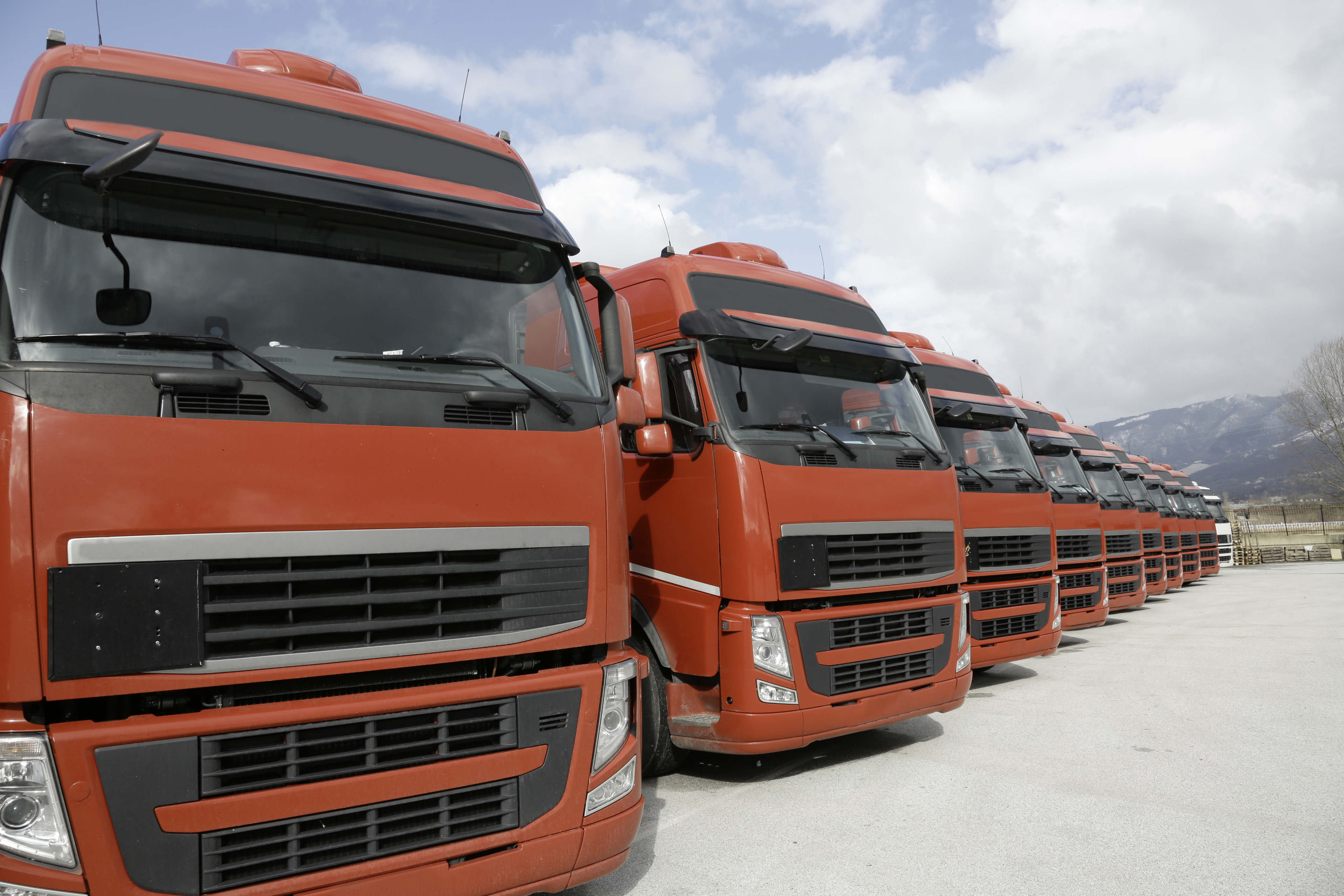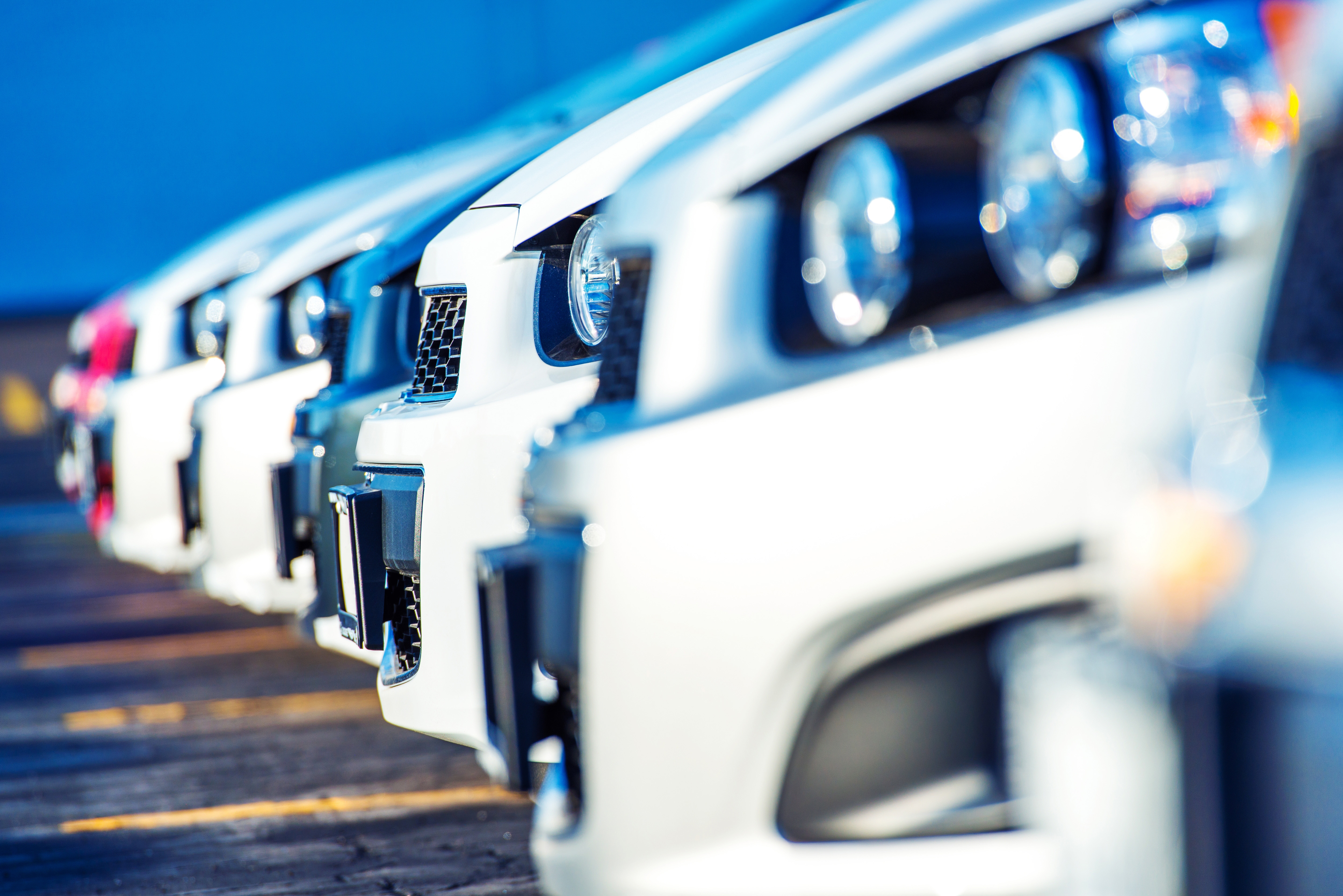 How Are Fleets Cleaned and Maintained?
Fleets vary in size from a few vehicles to hundreds and each fleet requires different and specialized attention depending on the type and nature of the cleaning required. Cars at a dealership require much different attention than a heavy, earth moving piece of equipment on the side of a highway. Depending on the type of fleet, different pressures, chemicals and water mobilization are required to dissolve the various types of buildup. Our well-experienced staff can help maximize efficiency while offering the best results possible. In order to understand how to correctly and efficiently remove all buildup, we take a step back and look at the history since the last washing occurred. Has the vehicle been going down the highway collecting statically bound grime on its painted surface? Has it been sitting in a car lot collecting airborne dust and / or bird droppings? Has it been in a farm field spreading seed or harvesting? These are very important steps in understanding how to remove the buildup. Here at JL Services Group, Inc. we specialize in understanding your needs, and how to effectively and efficiently clean your fleet.
When it comes to fleet washing, we normally don't use brush / scrub techniques. Brushing is more time-intensive, costing you more money and it scratches the painted surface over time. Our state-of-the-art 2-step touch-free cleaning process is ideal for over-the-road fleets and heavy equipment. Our touch-free, spot-free cleaning process is great for car dealerships as we are able to remove 95% of all grime, with the remaining 5% removed mechanically if necessary. The whole point behind fleet washing is to clean inventory in less time while having a uniform clean.
Whenever chemicals are being used to remove grime on any fleet wash, we exercise extreme caution to protect the environment, utilizing a filter system on all drains that removes any oils before entering the waste stream. To take it a step further, the chemicals we use actually neutralize prior to getting to the filter system, which makes our fleet washing service completely GREEN and EPA compliant. At JL Services Group, Inc. we take environmental protection very seriously. Protecting our waste streams now also helps ensure a cleaner future for years to come!
Where Does Fleet Cleaning Occur?
We can clean your fleet whether it's in the middle of a farm field, on the side of a highway, at our shop or on-site in your parking lot or yard. We have complete mobilization capabilities for your ease and convenience. These enhancements allow us to operate for hours prior to the need to re-fill, depending on what is being cleaned.
When Should The Fleet Be Cleaned?
When it comes to maintaining any fleet, we highly recommend cleaning at least twice a month; however, for best pricing and results, weekly would be a better option. This ensures that your fleet will always look its best and minimize costs per service. If you're a car lot, we would recommend taking advantage of our Wednesday, Thursday, Friday or Saturday specials on a weekly basis. Car sales are highly competitive and you want to make sure that your inventory shines! Take some of the hard work out of selling cars by having a clean, presentable car or car lot. A weekly service rinse will keep your inventory and lot looking its best, with the added advantage of better pricing!
At JL Services, customer service and accommodating our customers are our number one priority. Depending on your needs, we can arrange weekend cleaning, night cleaning or any time that works best for you. Our mobile cleaning equipment has generators and lights that allow us to work at night, when needed.
Who Needs Fleet Cleaning Services?
Don't just hire anyone with a truck and power washer – think about all the liabilities. What if they damage something? Will they be there to make it right and fix it? If they get hurt, are you covered and protected by their workmen's compensation policy? Are they allowing hazardous chemicals and oils to enter the waste stream? Hire a professional company that is licensed and insured, with years of experience and know-how. From the time you call JL Services Group to the time we provide the service, our operations and expertise will have everything running like a well-oiled machine. Customer satisfaction is our top priority. We strive to surpass your expectations each and every time we service your fleet and take great pride in our work.
Our staff is well trained in all types of fleet washing, including but not limited to:
Car lots / vehicles
Day cab tractors
Sleeper cab tractors
Enclosed trailers
Box trucks
School buses
Limo buses
Heavy equipment
Farm equipment
Our highly skilled staff is well trained in the process of cleaning practically any type of vehicle or mobile equipment. Additionally, we implement background checks for our staff to help protect you from any liabilities or criminal acts.
How Do We Ensure That Our Fleet Cleaning Process is Safe?
Before preforming any service, our work area needs to be safe, protecting you and our staff. A site manager will come out and inspect the area designated to perform the fleet washing service to make sure all areas are safe for operation, minimizing any risk of injury – this protects both our staff and your employees and property. We understand the importance of not being in your way so you can carry on your daily operations normally. All of our staff wears OSHA standard attire for protection and ease of locating. All on-site crew members will wear reflective vest at all times, eye protection, safety gloves, approved uniforms, steel toe boots and a ball cap or hard hat (only required when areas overhead are being cleaned). Safety is a top priority throughout the process. If, at any time, safety is jeopardized while trying to preform service, all operations will immediately cease and a different plan of operation will be determined. Only upon resolution of the safety issue will the process be re-started.
The team at JL Services, Inc. will develop a unique fleet washing package based on your specific situation to best suit your immediate and long-term needs. Contact us today at 630-422-5020 to set up a free consultation.