JL Services can make your dirty, gray fence look new again!
Whether you own a wood, vinyl or metal fence, at some point it will need a thorough cleaning. Proper care and upkeep is necessary to maintain an attractive looking fence. Any outdoor surfaces that become dirty from neglect can cause a myriad of health-related issues such as allergies and asthma. At JL Services Group we have the skilled professionals needed to assess your particular fence cleaning needs and offer customized solutions. Our experts are ready to assist you. Call today for a free estimate!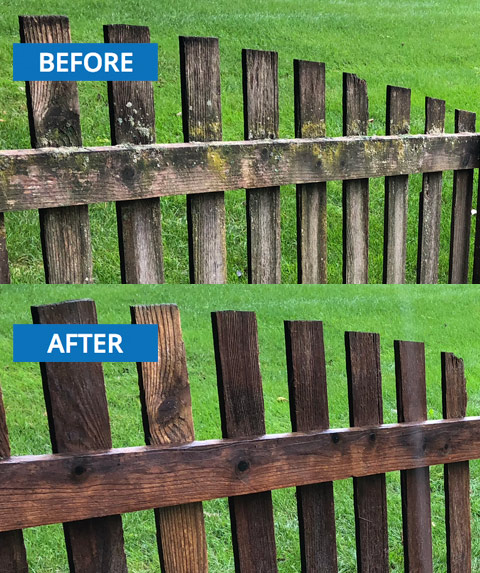 Why should I clean my fence?
Fences typically take a long time for environmental buildup to show because the structure is made up of vertical surfaces. These types of surfaces tend to have water flow right off them and are less likely to have anything to stick to them. This is because a fence is less exposed, compared to a flat (horizontal) surface like deck railings or floor boards.
When buildup is present, it is very minimal and easily removed if attended to in a timely manner. Unfortunately, wooden fences have a tendency to hide buildup between the boards, making it harder to notice and by then it may be too late – the wood has rotted out. Many people are fond of their privacy, so maintaining a fence that offers some seclusion is key to a more enjoyable outdoor environment.